EVENT: David Pitt-Watson – "What They Do With Your Money: How the Financial System Fails Us & How to Fix It"

A Transcript of this event is available here.
Tuesday 5th July, 9am-10.15am, Committee Room 14, House of Commons
New City Agenda is delighted to invite you to:
"What They Do With Your Money: How the Financial System Fails Us & How to Fix It"
A talk by David Pitt-Watson, Executive Fellow at London Business School
To register please contact dominic.lindley@newcityagenda.co.uk
Each year we pay billions in fees to those who run our financial system. The money comes from our bank accounts, our pensions, our borrowing, and often we aren't told that the money has been taken. These billions may be justified if the finance industry does a good job, but it too often fails us.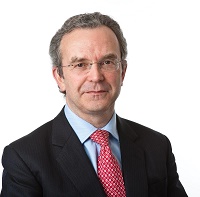 What They Do With Your Money, starts with a simple premise; that to create a successful finance industry, we need first to ask what its purpose is. Yet few have started with that question. If they did, they would note how fundamental finance is to our prosperity — to such a degree that many of its pioneers are considered philanthropists.
But they would also note that we have rigorous evidence about the efficacy of the finance industry in fulfilling its purpose, and the results are not good. Indeed there has been little productivity increase for the industry in over 130 years.
What They Do With Your Money discusses how this can have happened in competitive markets, with active regulators. It also discusses the many things which we could do to create a purposeful industry and realise the huge benefits which would result.
David will discuss the book, the evidence, and the solutions, and focus on what this might mean for policy, regulation and practice.
David Pitt-Watson is a leading practitioner in the field of responsible investment. As co-founder, and former CEO of the Focus Funds and Equity Ownership Service, he built and led Britain's first significant shareholder activist fund, and the largest "responsible investment" group of any institutional fund manager in the world. He is currently an Executive Fellow at the London Business School, and leads and supports a variety of initiatives to challenge and improve the performance of the finance industry, including the UN Environment Programme's Finance Initiative. He was also a member of the Future of Banking Commission.
Do join us for what we expect to be an insightful event. Please could you confirm your attendance by contacting dominic.lindley@newcityagenda.co.uk